Print, Digital & Web Design
Annually, every Summer there is a Ethanol Days of Summer Contest that we run for RFA. This includes sending out post card mailings, designing and updating the landing page, gift cards and hand outs.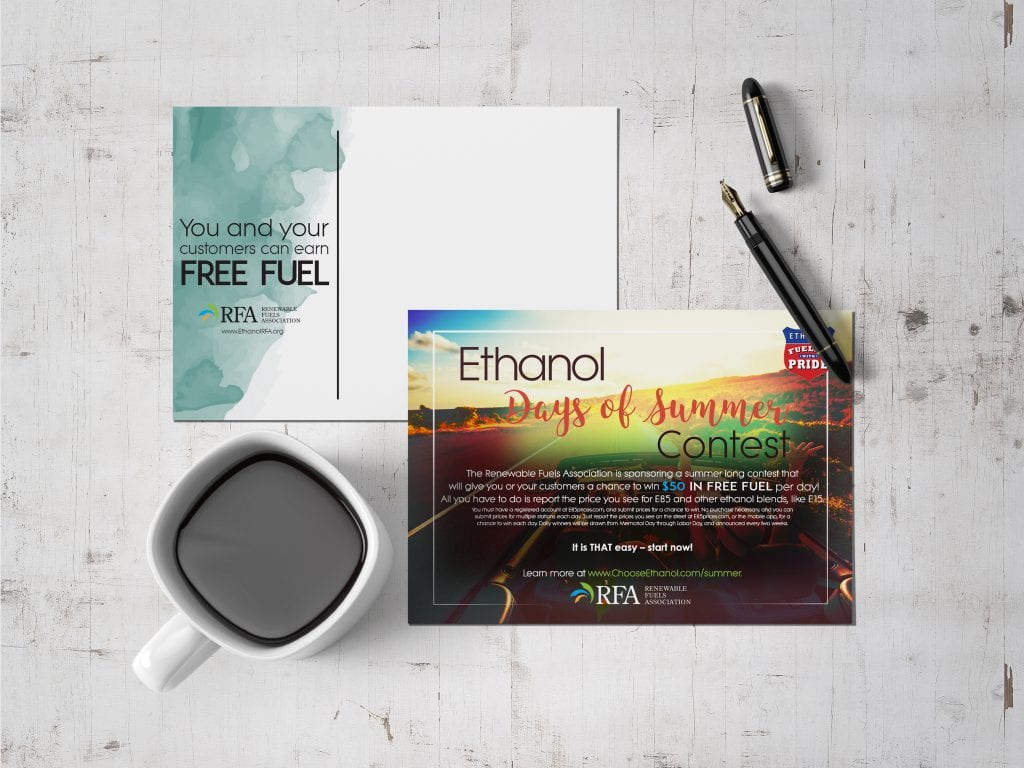 From Memorial Day to Labor Day RFA hosts the annual "Ethanol Days of Summer" contest. During the three-month contest consumers get the chance to win $50 in free fuel per day by submitting prices on E85prices.